Annual 2022 Security Report
Face Today's Threats with Help from a Leader in Website Security
Each year, SiteLock's threat research team analyzes millions of websites and identifies the top cyber trends within a 12-month period.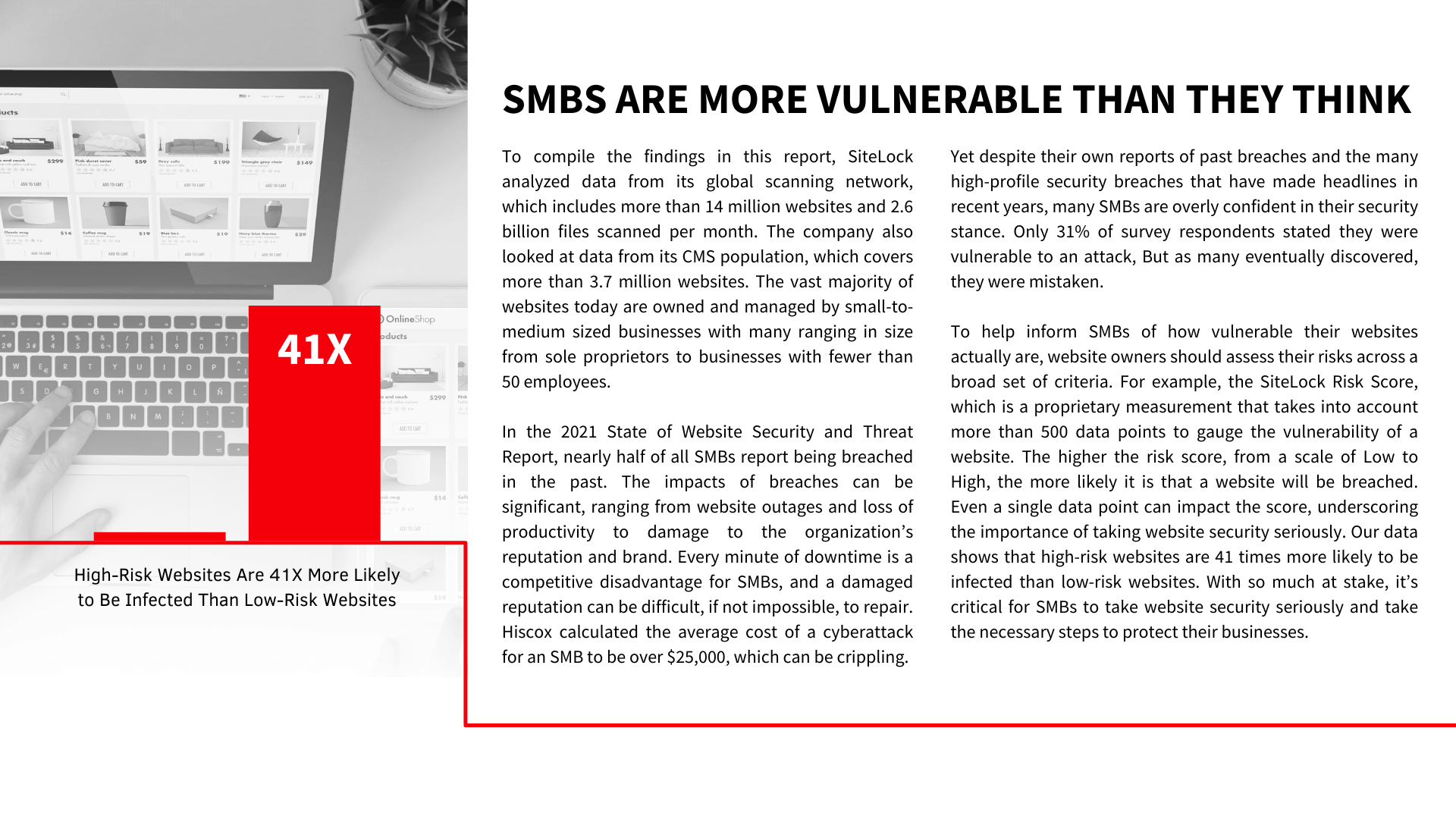 Stay one step ahead of bad actors in 2022 with this report detailing the attack techniques gaining popularity and the effective ways to stop them.
Key Findings
With the increase of web attacks and the evolution of their complexities it is critical to constantly evaluate your approach to detection and response. The SiteLock 2022 Website Security Report analyzes more than 16 million websites to determine the most prevalent cyberthreats websites face today.
Understand what your up against and get insights on how to evaluate and improve your website security strategy.
Bots now account for 5.5 times more traffic than human users.
Websites with 5+ plugins, have nearly 2x the risk of being infected.
WordPress sites are 8x more likely to have malware as non CMS sites
Bots Have Changed the Web
As volume of attacks have increased, the volume of human traffic which is the traffic that is desired by the site owner has decreased. Indicating that malicious actors are using bots to scale their attacks and target unaware SMB website owners.
How to Stay Ahead
To strengthen your defenses against web attacks you'll need to remain vigilant and aware of evolving threats while adopting a multiprong approach that includes malware removal, patching and bot protection.
How We Sourced Our Data
SiteLock's leverages its cloud-based, enterprise-grade technologies to help organizations of any size automatically detect and fix threats, prevent future cyberattacks, protect their data, and meet compliance standards.
Source Codes Files Analyzed Daily